About Us
North America HVAC has been meeting and exceeding the industry standards for 30 years!
Located in the heart of America, our mission is to provide you with the quickest, easiest, and cheapest service possible to get your environment back to normal!
Don't let the name fool you, however; we are a world-wide comfort bringing company! Check out the map below to see the countries that we have been partnered with in business!
We will be adding extra features over the next few months, so come back regularly. Thank you for your business!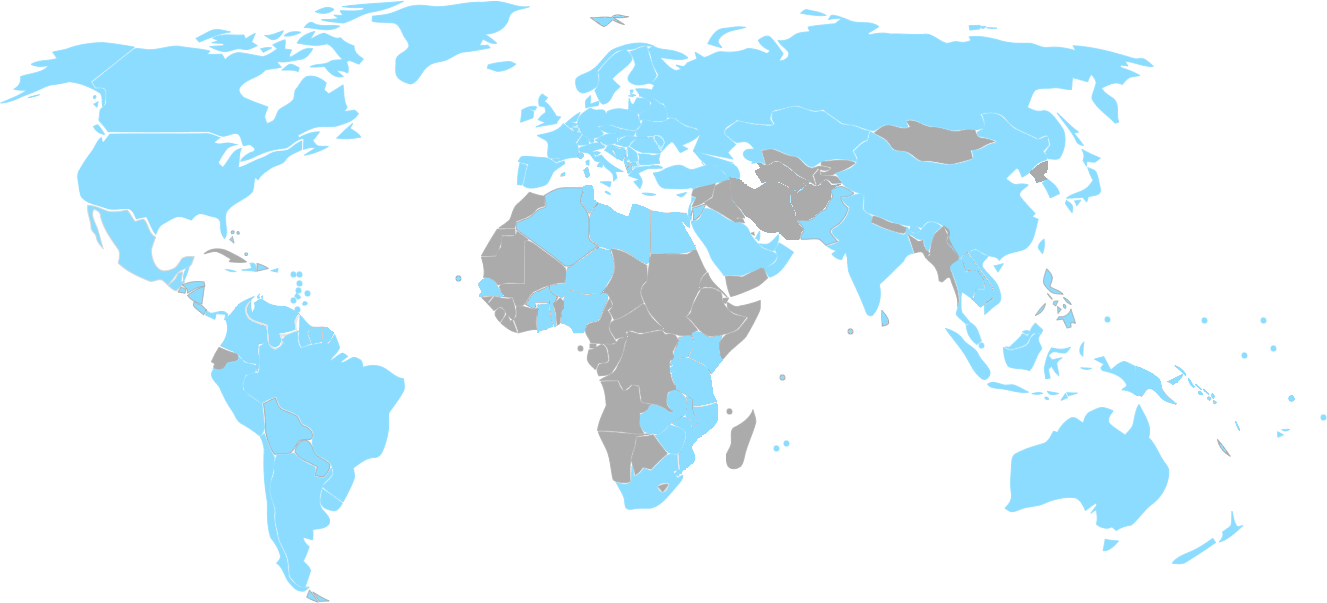 Albania, Algeria, American Samoa, Argentina, Armenia, Aruba, Australia, Austria, Azerbaijan, Bahamas, Bahrain, Barbados, Belarus, Belize, Belgium, Bhutan, Bolivia, Bosnia, Botswana, Brazil, Brunei Darussalam, Bulgaria, Burkina Faso, Burundi, Cambodia, Canada, Cape Verde Island, Cayman Islands, Chile, China, Colombia, Costa Rica, Croatia, Curacao Cypress, Cyprus, Czech Republic, Dominica, Dubai, Ecuador, Egypt, El Salvador, Estonia, Federated States of Micronesia, Fiji, Finland, France, French Guiana, French Polynesia, Germany, Ghana, Gibraltar, Greenland, Grenada, Greece, Guadeloupe, Guam, Guatemala, Guyana, Haiti, Honduras, Hong Kong, Hungary, Iceland, India, Indonesia, Ireland, Israel, Italy, Jamaica, Japan, Jordan, Kazakhstan, Kenya, Kuwait, Laos, Latvia, Lebanon, Libya, Liechtenstein, Lithuania, Luxembourg, Macedonia, Malawi, Malaysia, Maldives, Malta, Marshall Islands, Martinique, Mauritius, Mexico, Moldova, Monaco, Montenegro, Montserrat, Mozambique, Netherlands, Netherlands Antilles, New Caledonia, New Zealand, Nicaragua, Niger, Nigeria, Norway, Oman, Pakistan, Palau, Panama, Papua New Guinea, Paraguay, Peru, Philippines, Poland, Portugal, Puerto Rico, Qatar, Reunion, Romania, Russia, Rwanda, Saint Croix, Saint Kitts and Nevis, Saint Vincent and The Grenadines, Saint Barthelemy, Saudia Arabia, Serbia, Senegal, Seychelles, Slovak Republic, Singapore, Slovenia, Solomon Islands, South Africa, South Korea, Spain, Sri Lanka, Sweden, Switzerland, Suriname, Taiwan, Tanzania, Thailand, Trinidad and Tobago, Togo, Tunisia, Turkey, Turks Islands and Caicos, Uganda, UK, Ukraine, United Arab Emirates, Uruguay, USA,
Venezuela,
Vietnam, Virgin Islands, Walls and Futuna Islands, West Indies, Zambia, Zimbabwe